A Comprehensive Guide to Football Betting Strategies for Beginners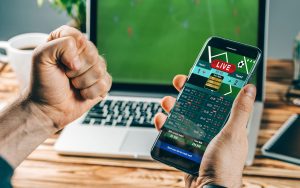 It should come as no surprise that one of the most watched sports in the world, football, is also a favorite among sports bettors. Football wagering has become extremely popular in India in recent years. But, it can be intimidating if you are new to the world of sports betting. This post will give you some useful football betting tips for newcomers in India that will aid you in making wise choices and boosting your chances of success.
Analyzing the Game
Analyzing the game is the first step in any football betting strategy. In order to comprehend the game's dynamics, this involves researching the teams, players, and any pertinent statistics.
Research the Teams
Do your research on the teams competing before placing a bet. Have a look at their historical results, present form, and record in head-to-head matches. You'll be able to predict which team is most likely to win using this information.
Look at the Players
The players can also have a significant impact on the outcome of the match. Keep an eye on the players' form, injuries and suspensions as this will affect your team's performance.
Study the Statistics
Statistics can give you a more in-depth analysis of the game. Look at the average goals scored and conceded, possession and shots on target. These statistics can help you make a more informed decision when placing a bet.
Managing Your Bankroll
Another crucial aspect of football betting is managing your bankroll. This involves setting a budget and sticking to it, so you don't lose more than you can afford.
Set a Budget
Set a budget that you can afford to lose before you start betting. This will ensure that you gamble responsibly and help you avoid financial problems.
Stick to Your Budget
Once you have set a budget, stick to it. Don't be tempted to increase your stake if you lose a bet, as this can lead to significant losses.
Avoid Chasing Losses
If you lose a bet, avoid chasing your losses. This means placing more bets to try and recoup your losses, as this can lead to further losses.
Making Smart Bets
Finally, it's important to make smart bets when football betting. This means understanding the odds and placing bets that have a higher chance of winning.
Understanding Odds and Probability:
Before diving into different betting strategies, it is essential to understand the concept of odds and probability. In simple terms, odds represent the likelihood of an event occurring, and probability is the chance of that event happening. Understanding this fundamental concept is crucial in selecting the right betting strategy.
Don't Bet on Your Favorite Team
It's important to avoid betting on your favourite team as this can cloud your judgement. Instead, focus on the team's current form and their chances of winning.
Consider Multiple Bets
Consider placing multiple bets instead of a single bet. This can increase your chances of winning and give you a better return on your investment.
Conclusion
In conclusion, betting on football may be a thrilling and entertaining way to enjoy the game and possibly earn some money. To select the betting strategy that best matches your needs and preferences, it is crucial to comprehend the various betting techniques. You may make wise decisions and improve your chances of winning by using the advice and techniques in this manual.